What's Your Color for 2023? Explore the Color Trends for the New Year!
From warm neutrals to bold inspiration, industry experts expect these color trends to explode in 2023.
Color is so important to our lives and represents who we are in so many different ways. With every year's end comes the color of the year announcements. These researched spotlights from leading companies often pave the way for trends in interior design and fashion, and set the tone for our everyday lives.
Vibrant Orange
Benjamin Moore announced its 2023 Color of the Year as Raspberry Blush, a fiery red-orange that's basically the best color in a really good sunset. The vivacious color marks a pull toward bold, warm hues.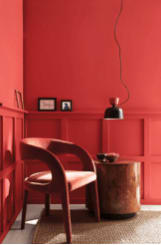 Bold Red
Reds are making a come back. Pairing red accents, like dining chairs or smaller accent pieces, with neutrals to bring more of an emphasis to the color.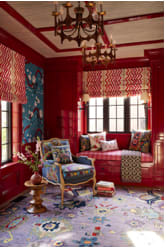 Warm Neutrals
Warm neutrals embrace wellness and comfort. Not to mention, they can be incorporated into practically any design style. That's exactly why Behr named Blank Canvas as its Color of the Year for 2023.
Brown Ochre
While you can cover a blank canvas with pops of color, you can also lean into neutrals. In 2023 warm, non-intrusive, neutral tones and materials, are a trend that provides comfort and security to any space.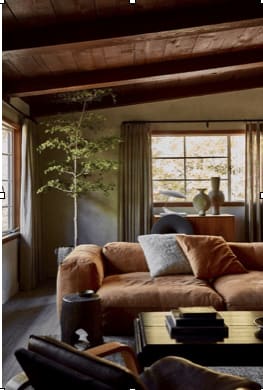 Beige-Blush
The blush-beige with subtle pink undertones represents warmth and empathy. Sherwin-Wiliams's 2023 Color of the Year: Redend Point. Whether you use Redend Point to paint all of the walls in your bedroom or embrace decorative items inspired by it, the healing color will bring a calm and connected vibe into your home.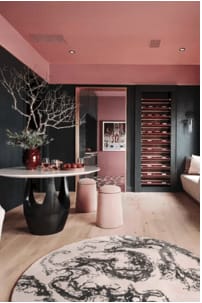 Jewel Tones
Jewel tones create an elegant moodiness that designers expect to be sought after. Sherwin-Williams's Foxhall Green, which adds liveliness to the kitchen and makes the neutral accents stand out.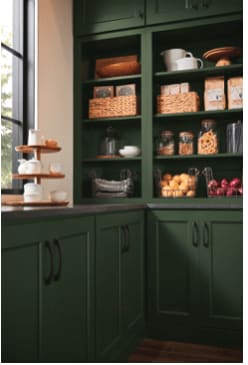 From bold magenta to warm winter white, whatever your color make it your own. Add some bold colors combined with neutrals and enjoy a calm and vibrant 2023!